First Saturday Contact Improvisation Class & Jam w/ Rachel Schwartz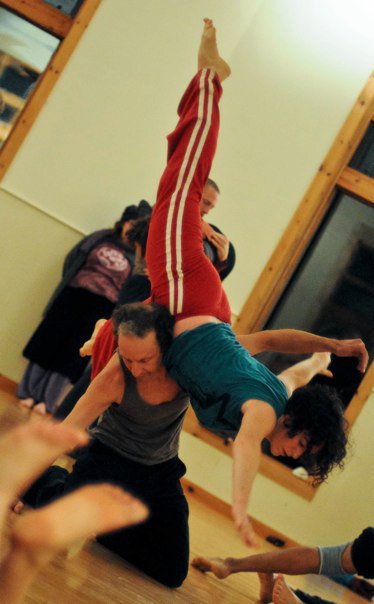 First Saturday Contact Improvisation Class & Jam w/ Rachel Schwartz
We will practice Contact Improv Fundamentals with 4 stand alone classes, incorporating touch and spontaneous collaboration, that are appropriate for beginner and experienced movers alike. CI uses the forces of physics to explore areas of movement we could not find alone. We will explore the concepts of entering and exiting dances, points of contact, pouring and supporting weight, falling and flying, varying tone, counterbalance, and deep listening. A Jam will follow each class, providing the opportunity to further develop and experiment with our skills. Looking forward to dancing, moving, and playing with you!
EVERY FIRST SATURDAY OF THE MONTH FEB-MAY, 10:30AM - 12:30 PM.
10:30-11:30 = CLASS
11:30-12:30 = JAM
Bio:
Rachel Schwartz has been studying dance for over 30 years, including Ballet, Jazz, Modern, Axis Syllabus, and Contact Improvisation. She has studied CI with world renowned teachers, including Nancy Stark Smith, Ray Chung, Karen Nelson, and Kirstie Simson. She spent 2 years at Earthdance, an improvisational dance retreat center in the Berkshires, and currently teaches in Maine with guest appearances throughout New England.
select sliding scale amount: